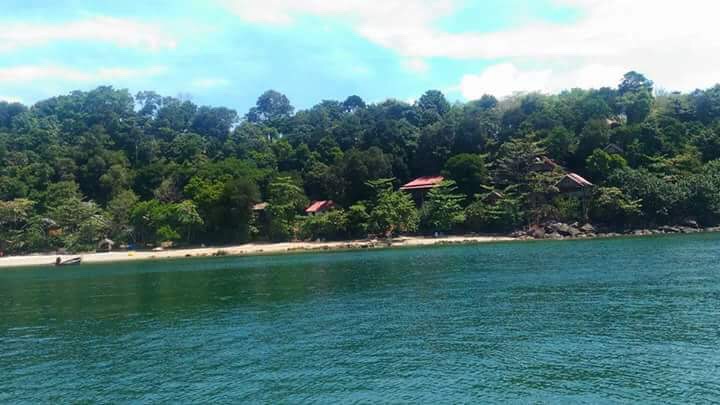 Welcome to "Jungle Hill Beach Bungalow" Private bungalows on the beach
Located on Koh Jum, Andaman Sea, between Koh lanta and krabi town is a small island in the midst of a peaceful natural atmosphere in the Andaman Sea, which is one of the most beautiful islands in Krabi Province. Koh Jum is still perfectly natural. which has been recognized as a traveler's paradise with pure, peaceful nature, giving a feeling of true relaxation and the way of life is simple and friendly to the visitors of the villagers in the island.
You can see Phi Phi Island. right from the beach front bungalow in addition, you will enjoy a long private beach. with fine white sand along the beach and various activities
All rooms are designed with natural wood. In addition, all our room It is also designed according to its location which allows our guests to enjoy the best view in front of their room regardless of room type. And we are open all year round.
During the hight season from 1 November to 30 April of every year, customers can take a direct ferry from several islands to Koh jum such as Koh Phi Phi, Koh Lanta, Koh Yao, Railay, Ao Nang and Klong Jirad Pier in krabi Province. Day takes about 1 hour and when we arrive at Koh Jum (Boat Point), we have a long-tailed boat waiting for service. Go out to pick up customers at Koh Pu boat dock. And there are also public boat service routes available every day. And in every season from Ban Laem Kruat Pier to Mutu Pier, departing from Laem Kruat Pier at 09:00, 10:00, 11:30, 13:00, 14:30, 16:00, 17:30 and 18:00, taking about 45 minutes and upon arriving at Mutu Pier, the bungalow will provide a shuttle service to the bungalow. And we also have a direct pick up service from the Krabi airport and in Krabi town. our warm welcome and personal service are waiting for you to book.
By ferry boat from Krabi pier (Klong jilad pier ) start at 11.30 am. to Lanta Island at (Saladan pier ) which passes Kohjum at Koh pu stop at 1.00 pm. (First stop from Krabi town and second stop from Kohlanta ) Longtail boat from bungalows come out to take you to the bungalows.
The alternative way to get to Jungle Hill Bungalow is by local ferry all year round.
At Krabi Town take the yellow-blue Sorng-taa-ou in front of River View Guesthouse to the harbor of Leam Kruad.
The ferry to Mootu pier on Koh Jum leaves daily at 9:00/ 10.00/11:30/ 12.00/13:00/ 14:30/ 16:00/ 17:30/ 18:15.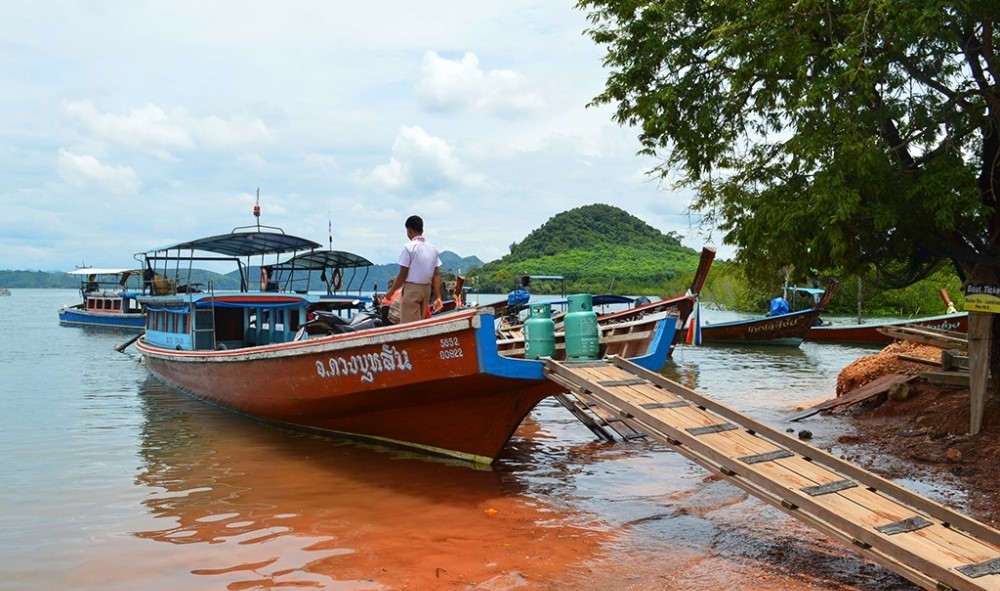 The Sorng-taa-ou also passes Krabi Airport both directions. Just wave to stop it. Allow a travelling time of about 1 hour to Leam Kruat.
From Mootu pier just take a taxi to Jungle Hill Bungalow.